Diyar Photography Course and Exhibition for Children
Diyar Academy for Children and Youth / Dar al-Kalima University College of Arts and Culture opened the photo exhibition "Diyar Photography Course and Exhibition for Children", which was funded by the Representative Office of the Federal Republic of Germany. A total of nine children participated in this course, supervised by the faculty member and photographer Ms. Nadja Shkirat. The course duration was from September to December 2020.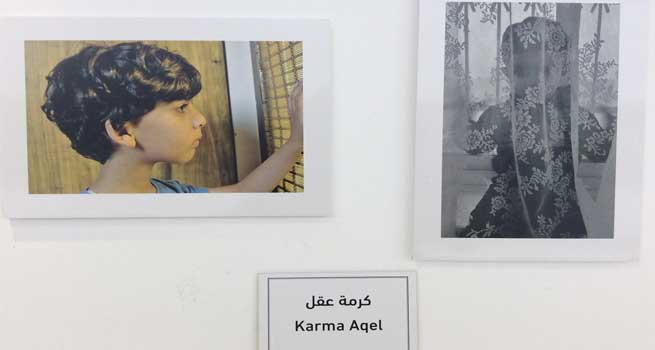 The theme of the exhibition revolved around the life under and consequences of the Covid-19 Pandemic. The children who participated, whose ages ranged between 10 to 15 years old, used a simple smart phone during online classes as they were taught the compositions and color theories and how to connect these techniques with emotions and feelings. They were also exposed to the history of photography and iconic influential photographers and the relevance of photography in today's society.
During the opening of the exhibition, Nadja Shkirat spoke about her teaching experience with the children, encouraging them to take more photos. She thanked them for participating and hoped that they learned something new. She also thanked the colleagues Nancy Salsa for organizing the exhibition and Dima Awad for helping her facilitate the course and translate her instructions into Arabic. Last but not least, she thanked Rev. Dr. Mitri Raheb, President of Dar al-Kalima University College, who asked her to facilitate and teach this course.