"The Palestinian Naksa of 1967 and Its implications"

About the Conference
Following its academic and contextual traditions, Diyar/Dar al-Kalima University College of Art and Culture is planning its 15th international conference in October 2017 in Bethlehem, Palestine that focuses on the effects of the Palestinian-Israeli War of 1967, also referred to as al-Naksa.
This event is part of a series of conferences launched in 2005 on the topic of "Shaping Communities in Times of Crisis: Narratives of Land, Peoples and Identities".
The conference will re-examine this pivotal period in Palestinian history through an inter-disciplinary approach including history, political science, sociology, religious studies, anthropology, and theology. The topics to be presented at the conference will be varied, focusing on the social and religious implications including the Islamization of Palestinian society, the secular-Islamist dialectic, collective memory, Palestinian-Israeli relations in light of the 1967 defeat, the Christian-Zionist biblical/political narratives, the period between the Nakba and Naksa, the international and human rights law vis-à-vis these major events in the Palestinian history, live testimonies, literary writings on this period, and more.
The conference will be held for three days between October 18 to October 20, 2017 at the premises of Diyar/Dar al-Kalima University College in Bethlehem, Palestine and will consist of lectures and workshops, but also of socio-political, economic and religious context evaluation.
PROGRAM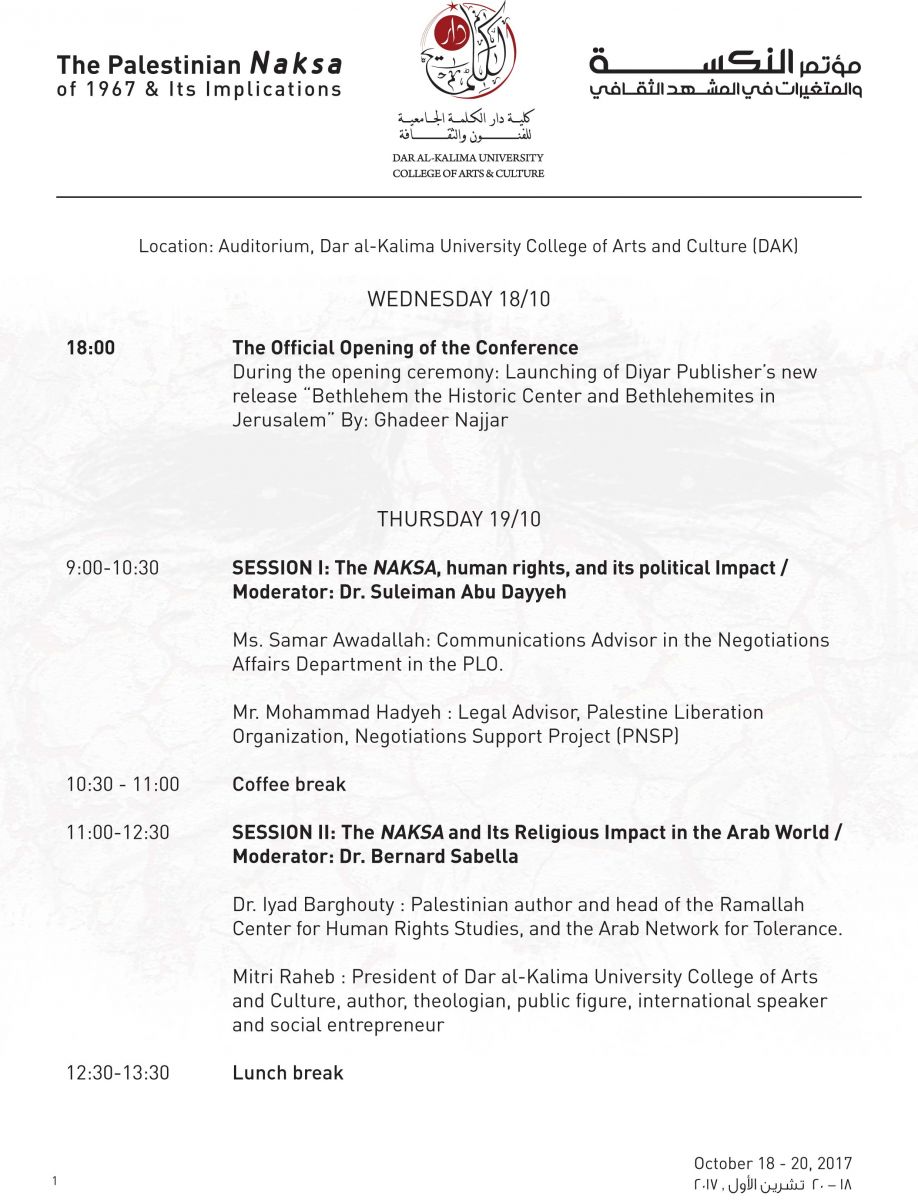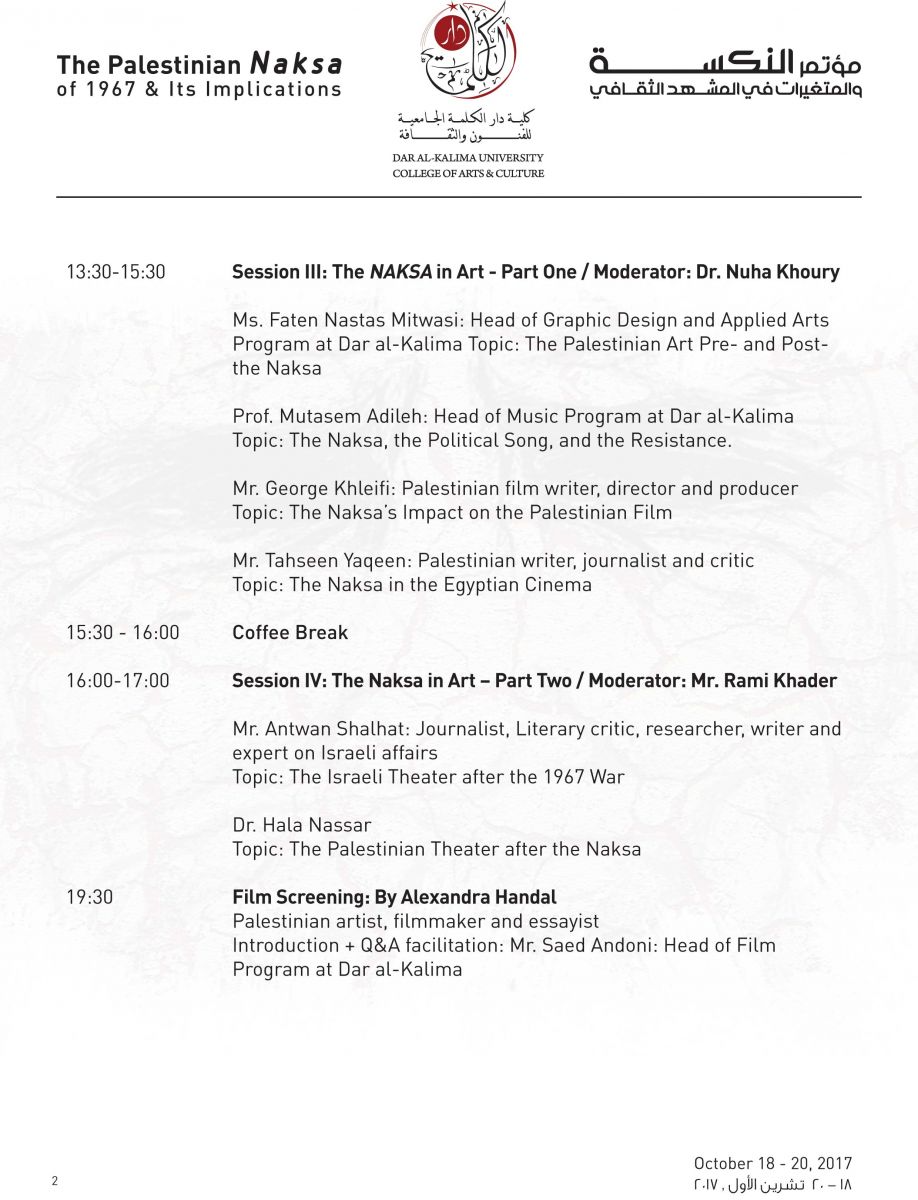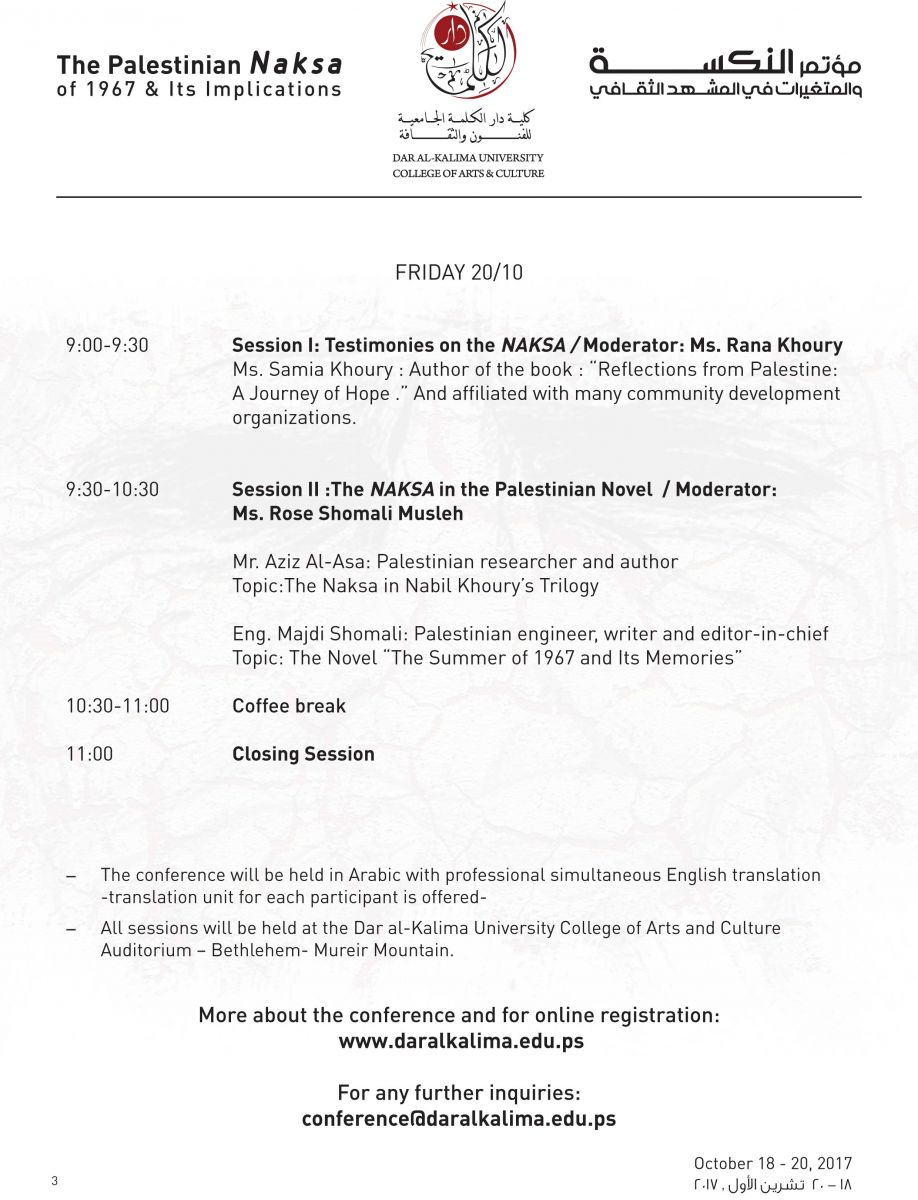 REGISTER NOW ONLINE! Using the form Below :-
(if the form did not appear here is a direct link to the online registration form: https://goo.gl/forms/fKd7PVGCeJH4AcJY2)